In May 2021 EdPowerment was informed that the KIWOCE Open School was changing in status to a formal private secondary school, the Kilimahewa Modern Secondary School.  Because EdPowerment's mission is, and has always been, to serve vulnerable teenagers and young adults underserved by the formal system, our partnership  concludes at the end of 2021.  
We are grateful for the 11 year collaboration that has allowed hundreds of teens and other locals to achieve academically; learn vital healthy living, IT and practical skills; and above all, know their worth and potential as human beings.  
KIWOCE (Kilimahewa Women's and Orphan's Center for Education), also referred to as Kilimahewa, began as a group of mamas from a subsistence farming community, who came together to find a way for their children – unable to attend formal schools – to keep learning. These women and their children gathered each day under a tree on the property of their leader, (Mama) Grace Lyimo.
From under the tree, instruction moved into a small two-room turquoise building on the property where volunteers (local and foreign) taught the children English and math.  In 2010, KIWOCE's future changed radically when three of these volunteers joined forces to make it a focal point of their newly-created 501-c3 non-profit, EdPowerment.
In 2011-2012, EdPowerment refurbished the original building, upgraded the outdoor patio to serve as additional classroom space, and funded a more sanitary toilet space.  More importantly, EdPowerment financed a successful Water Project, critical for the Center's growth.  From 2012 - 2015, funding from another US based non-profit, Go Campaign, for two classroom buildings, and a $53,000 Rotary Global Grant catapulted KIWOCE's capacity. EdPowerment remained the engine behind its operations, staffing and educational schemes.
EdPowerment's support enabled  KIWOCE/Kilimahewa to be a vibrant Open School and educational outreach to the community.  The center and school were a beacon of hope to so many left behind by the formal system.  In Tanzania, Open schools are sometimes called "Second Chance" schools.  The truth is that KIWOCE was often the only chance school. For 11 years, EdPowerment and Kilimahewa's teaching staff partnered to activate critical thinking, nurture positive behaviors and build the foundations that turned this second or only chance into productive futures.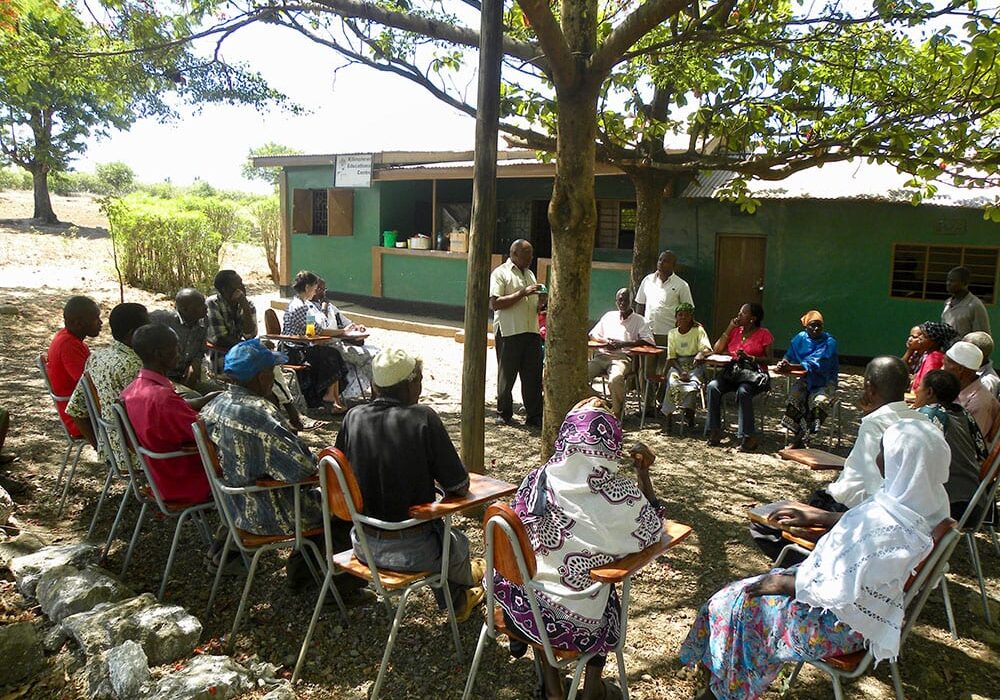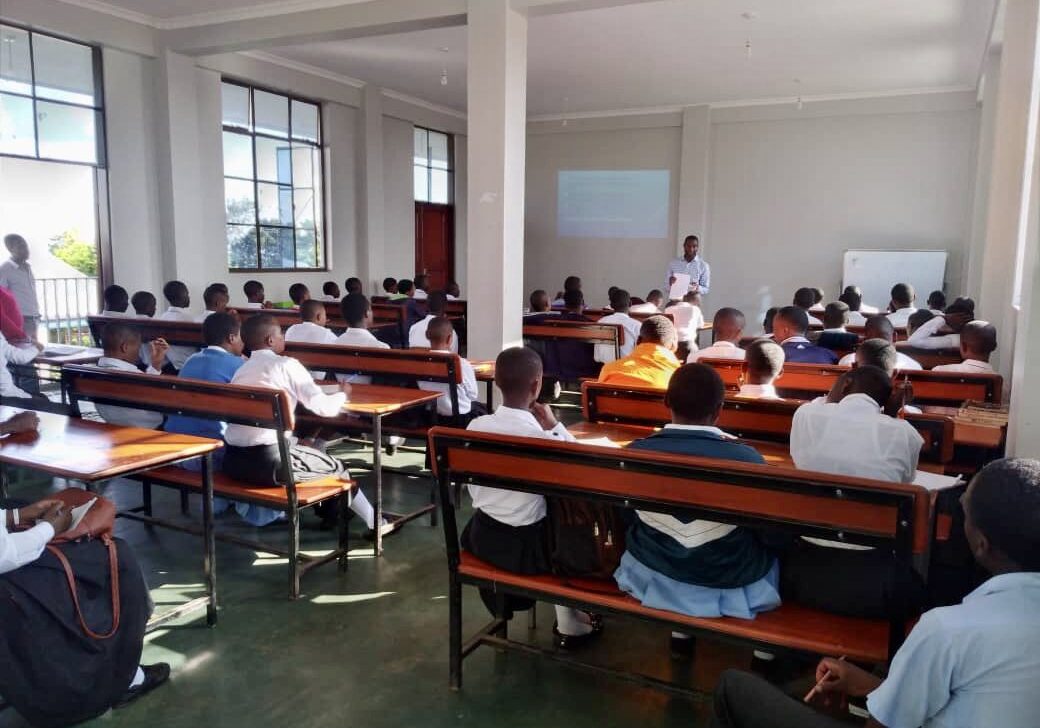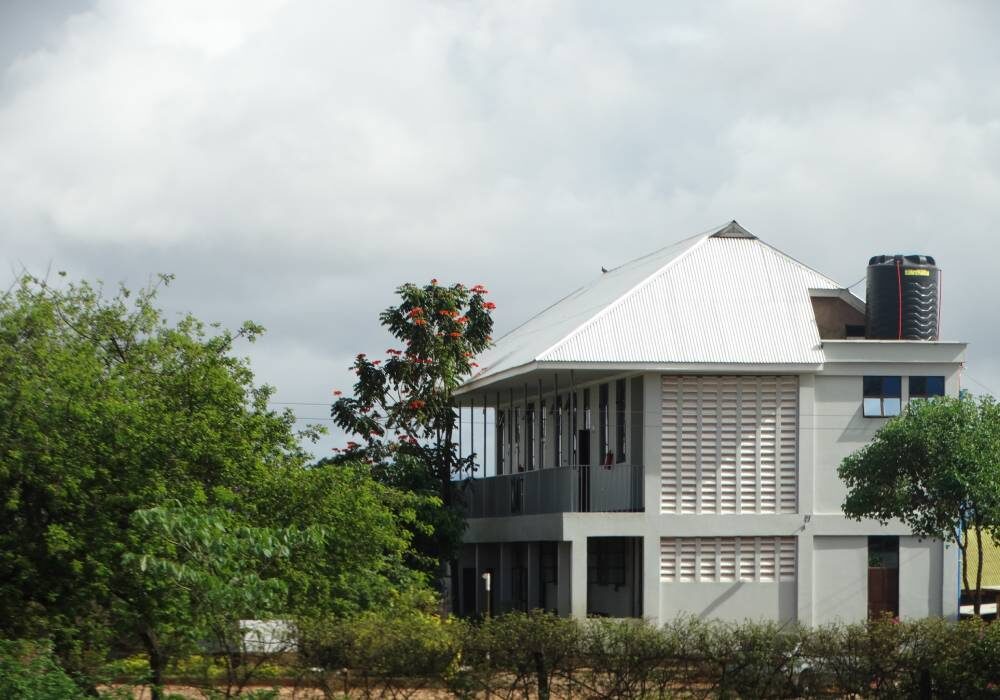 2010-2020: A Decade of Impact
EdPowerment funded a wide range of projects that we considered critical to the success and sustainability of the Kilimahewa Educational Center, later the KIWOCE Open School. These projects facilitated the delivery of quality educational programs in an environment that often surpassed the best schools in the area.  In the future, they will provide the basis of the Kilimahewa Modern Secondary School.
THE HOSTEL PROJECT: In January 2019, KIWOCE opened doors to a lovely second-floor girls' hostel above one of its classroom buildings. In the past, distance and security concerns prevented many young women from attending the Center. A generous grant from the T&J Meyer Family Foundation and targeted support from EdPowerment accomplished this life-changing project. 
The Kilimahewa Water Project
Blessed by a quick and successful bore hole drilling in 2011, the Kilimahewa Water Project, providing water for two 20,000 liter tanks, anchored development of the Center.  In 2016, a complete solar refurbishment was undertaken to provide a more economical delivery system.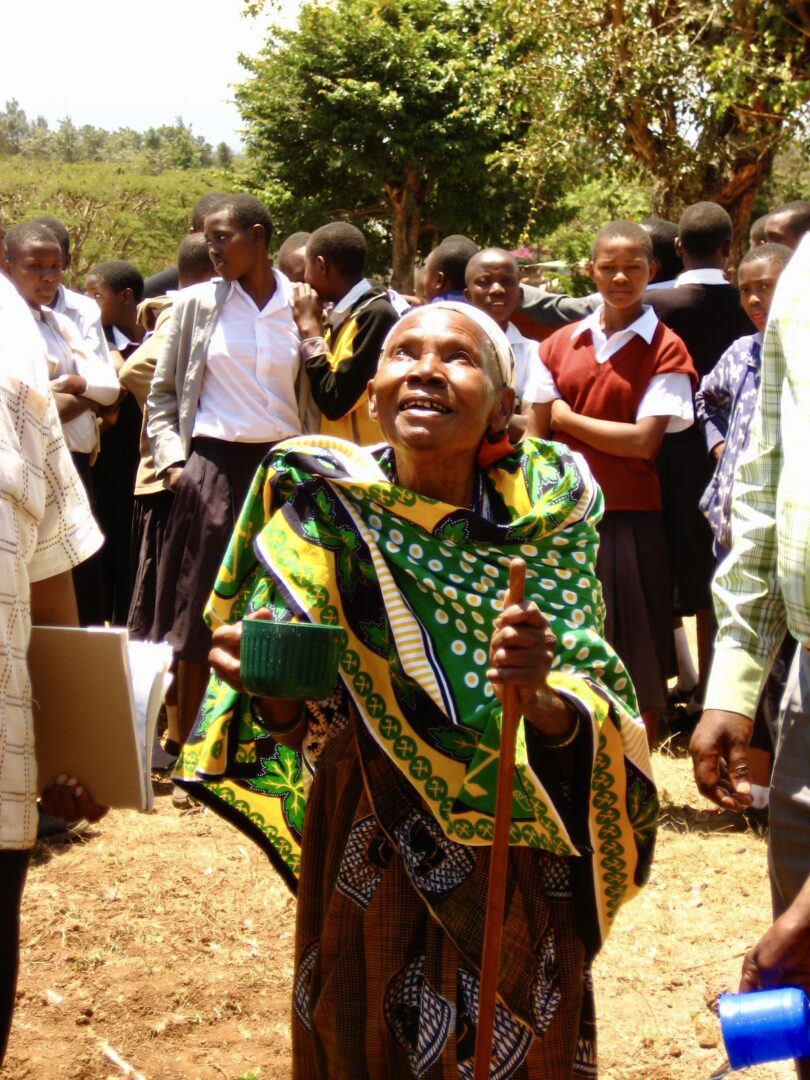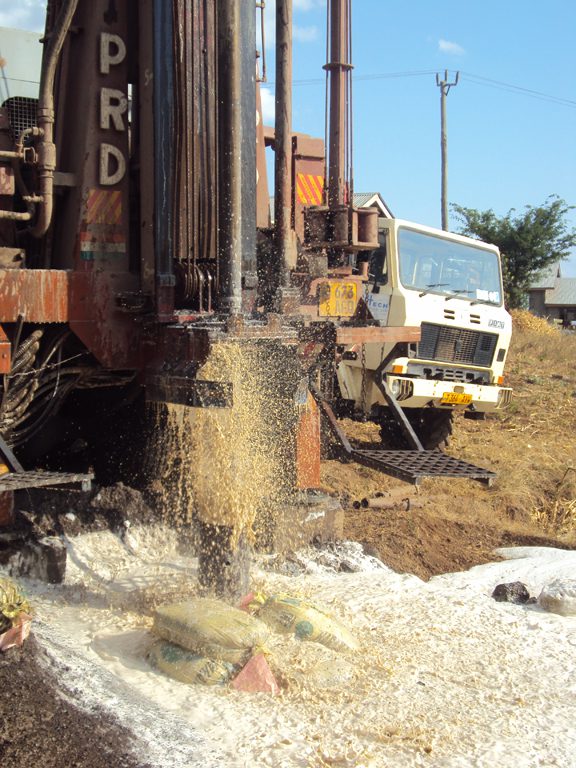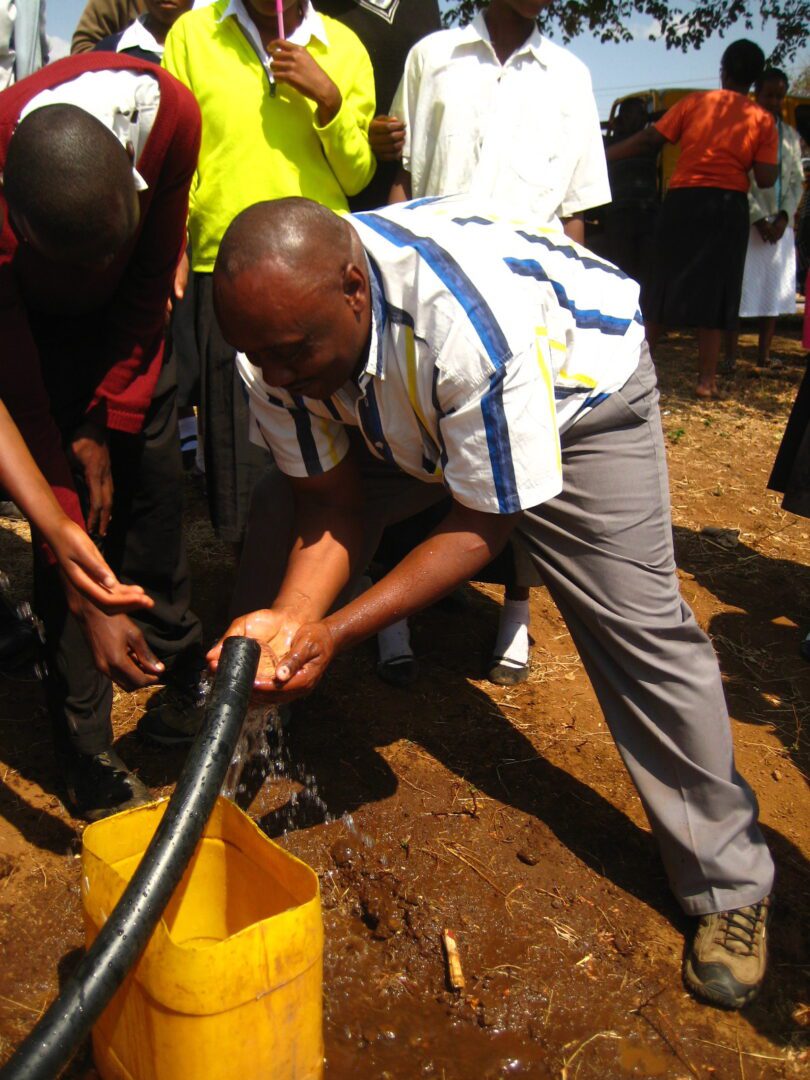 Funded by EdPowerment, KIWOCE's teaching and administrative staff carried out the following programs that reflected our three cornerstones:  Core Academics, Employability Skills and Personal Development.
Secondary School Equivalency Course
Many post-primary adolescents cannot continue in the Tanzanian secondary schools because of economic and other constraints. KIWOCE offers these youth another way to secure a recognized secondary school degree.  Using diverse teaching strategies, hands-on and on-line educational tools, and individual attention, the Center works to (1) compensate for the deficits that most students have coming from poor areas with marginalized schools and (2) encourage mindsets that are open and able to learn.  It also provides those who have failed National Form 2 and Form 4 exams a way to study and "resit" for these critical exams. 
IT, Computer Training & Short Courses
EdPowerment structured KIWOCE's first computer program in 2013 with an initial set of laptops, projector, software and instructional guides. In 2015, the program was taken to another level by a Rotary Global Grant that included complete Internet infrastructure and solar energy panels. The range of computer and IT training options and other short courses targeted under or unemployed young adults and workers who seek better prospects.  Our impact stories attest to the very real change that our program can bring about in students' lives.  [See downloadable Impact stories]
Saturdays offered KIWOCE students and neighboring teens inspiration, practical, and life skills  coaching not available in their local environment. Not only could they enjoy each other's company, they learned invaluable lessons from local entrepreneurs, and social service and other professionals. 
The local component of the Rotary Global Grant awarded KIWOCE initiated the Center's husbandry projects. In 2020 KIWOCE redeveloped its crop production projects to educate locals and students on ways to choose appropriate crops, maximize small plot output, and seek and access local markets.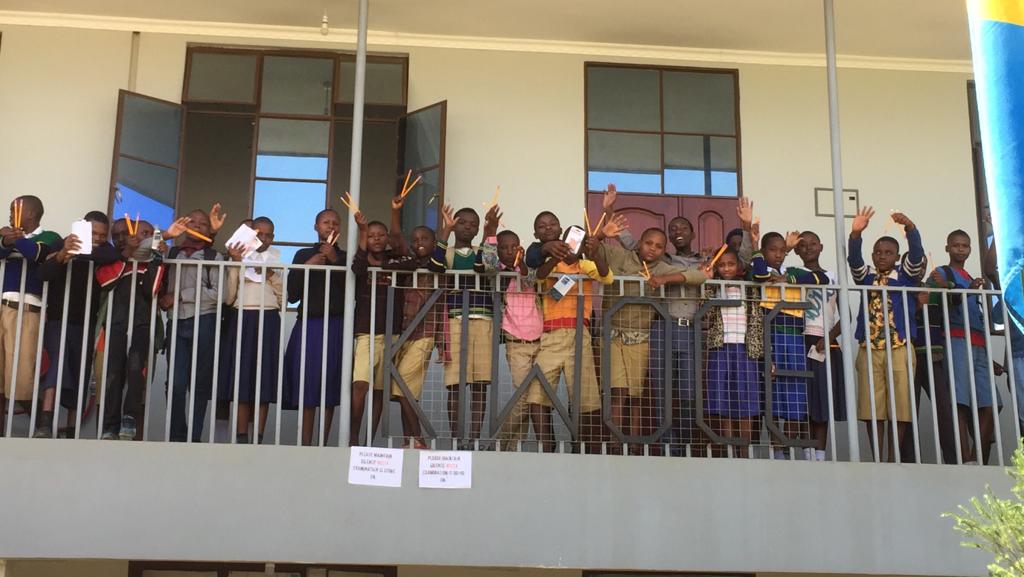 Standard 7 students complete primary school in early September, taking the PSLE (Primary School Leaving Exam).  KIWOCE offered these students (generally 12-14 years old) from neighboring schools an approximately 10-week program as they wait to join Secondary School the following January. 
This Course reinforced English language and math concepts, introduces the computer, and covers other academics and skills-building  - all at a manageable fee structure.
THRIVE (Pre-Form 5/Post Form 6) PROGRAM
Developed initially for our Sponsored Students, THRIVE was EdPowerment's capstone program intended to boost the ability of Form 4 and Form 6 graduates to succeed in their next level of education, the workplace and independent living. 
The program for Form 4 graduates waiting to take their next step includes:
raising the students' literacy level and ability to use English in conversation and writing

improving use of IT and computers

building academic skills in the subjects that the students will study if posted to colleges or A Level High School 

teaching life-skills and soft-skills needed for advancement.
The program for Form 6 graduates hoping to attend colleges and Universities focuses additionally on writing CV/resumes, developing skills for interviews and employment, and learning practical aspects of self-reliance such as money management.
The Kilimahewa Enrichment Camp
From 2012 - 2019  KIWOCE invited local secondary school students on the last week of semester break to enjoy hands-on learning and participate in 6 daily sessions:  English, a math/science combo, healthy living, art and/or music, physical exercise and computers.  Over 100 teenagers experienced a "fun" way to learn, using internet resources, classroom and field equipment and group activities. It was just one week, but it lit the spark of curiosity and learning. In 2020, the Camp was suspended due to the COVID pandemic.