Everyone has potential. Not everyone has the opportunity to tap that potential.
In 2010, a group of educators who had volunteered outside of Moshi, Tanzania, and several globally-minded colleagues formed EdPowerment Inc. to provide A WAY BACK (to learning) and A WAY FORWARD (in life) for those abandoned by formal systems in the Kilimanjaro region of Tanzania.  Having encountered the absolute lack of opportunity that beset these children of primarily subsistence farmers, EdPowerment's founding team resolved to change their possibilities.
Anchored in the Kilimanjaro region of Tanzania, EdPowerment creates educational paths that enable individuals of all abilities to build purpose-filled and secure lives.
In 2009 Moira Madonia, then a U.S. high school educator, ventured to Tanzania to teach English in a tiny village community center for post-primary youth who no longer attended formal school. These young teens were typical in many ways – curious, funny, awkward - but for those eager to learn, the future held no promise.  Squeezed together on benches, their only respite from domestic chores and boredom was to come to the Kilimahewa Center for Education (KIWOCE) for a few hours each day. 
When Moira returned home and resumed her teaching career, she contacted Jillian Swinford and Kerri Gilbert, fellow educators who had come to Kilimahewa in 2008. In 2010, the three joined forces. They formed EdPowerment, a 501c-3 non-profit, to address the spectrum of educational need they confronted at Kilimahewa: In a three-pronged approach, they began:
A long-term sponsorship program to enable more capable and motivated students to re-enter the formal system so they could ultimately achieve employment & careers.
Development of the Kilimahewa Center for Education (KIWOCE) to teach academics and skills to struggling learners or those with no family resources, so they could seek employment, self-employment or  re-entry into formal educational programs.
An advocacy program, Autism Connects Tanzania (ACT), for the autistic and otherwise intellectually disabled so they too could find a place in the Tanzanian educational system and society.
The following individuals were integral to EdPowerment's involvement and growth in Tanzania
Mama Grace was the starting point of EdPowerment's initiatives in the Moshi and Arusha areas of Tanzania. In 2007 she brought together villagers to form the Kilimahewa Women and Orphans Center for Education (KIWOCE) on her family's property. At the same time, she sought to educate her society about the need to integrate and educate those with intellectual disabilities, particularly autism. With a multifaceted educational and professional background, Mama Grace is the Executive Director of Connects Autism Tanzania (CAT) and KIWOCE, both registered Tanzanian NGOs that EdPowerment has funded. 
EdPowerment's former Operations and Finance Manager died tragically in May 2018. He was our linchpin, handling a multitude of tasks from financial reporting to supervising and mentoring our sponsored students. Tom's vocational degrees prepared him to be our amazing van driver, visiting student families whatever the terrain. However, his motivation took him much further. He learned computer skills (which he shared in the classroom at KIWOCE), financial accounting, and the particulars of the Tanzanian school system. His dependability, smile and kindness made him a source of stability and guidance for our students.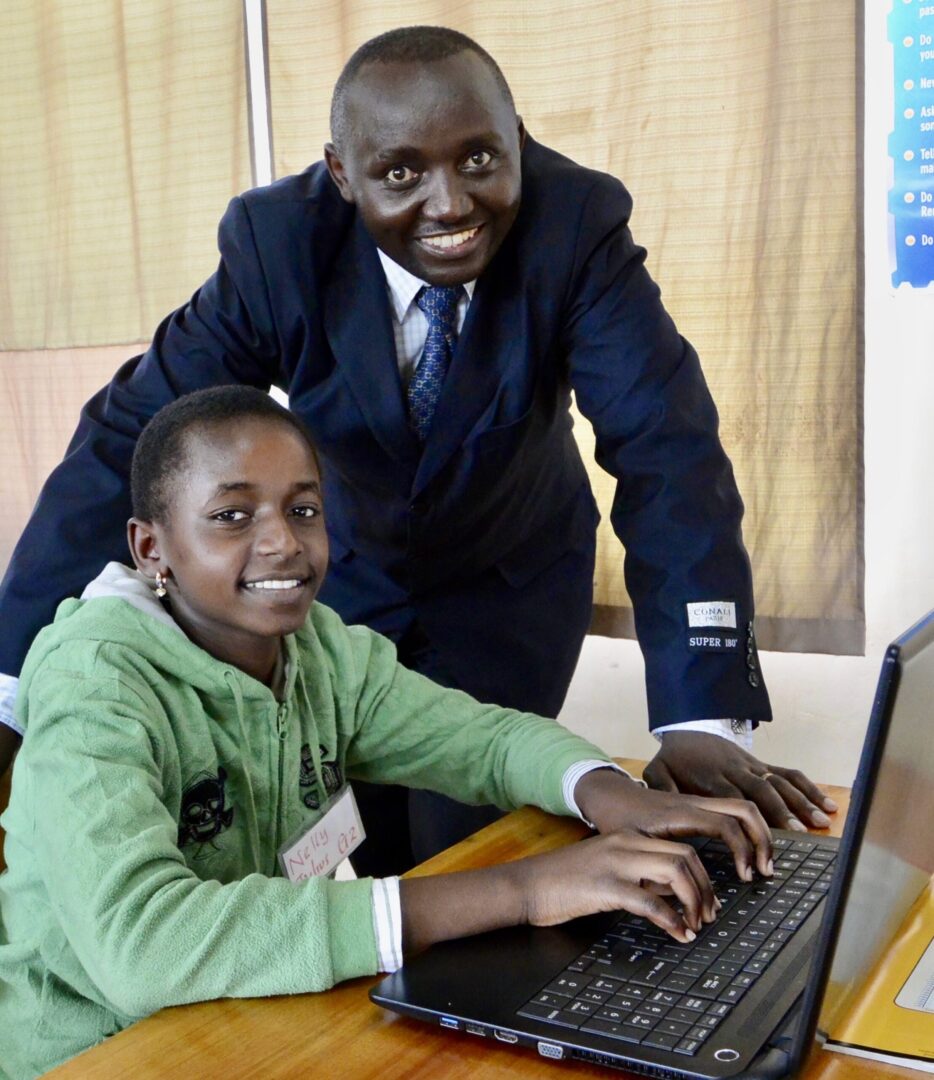 As of February 2021, EdPowerment operates as an NGO in Tanzania, as well as in the U.S.  Our new Tanzanian NGO, Educational Empowerment Organization  better allows us to develop our program that specifically targets higher education opportunities for students who could not otherwise continue their education.  With this new status, we will support, guide and mentor motivated students who will use their learning to build productive lives and contribute to their communities. 
At the same time, in 2021 EdPowerment continues to directly fund staff and other targeted costs at KIWOCE, a full-service Open School and community educational oasis.  Hundreds of locals come to KIWOCE each year to reclaim their future through its low-cost, high quality programs.
Connects Autism Tanzania (CAT), now operates independently of EdPowerment funding.  It has developed into a leading voice for those with autism and intellectual disabilities in the Kilimanjaro region. CAT assists government school units to set up vocational and inclusion programs and operates its own Youth Center that promotes workplace opportunities for this population. We are proud to have enabled its growth and advocacy.