We are limited. Because EdPowerment's Tomorrow's Scholar-Leader sponsorships commit to funding students from Form 1 through the highest level of education that they can achieve, we are limited in how many students we can accept. Our sponsorship family now totals 35: 18 Secondary School (Form 1 – 4) students; 7 High School (Form 5 – 6) students, 3 University Certificate students; 5 Vocational students; 1 University Law student and 1 University Medical student. Because of the rising costs of university studies and the problematic government higher-education loan process, EdPowerment now must say "No" more than ever to so many deserving young people. Our Discovery Sponsorship Contest that accepts one new female and male Form 1 student each year is being suspended for two years.
But sometimes, we have to say "Yes."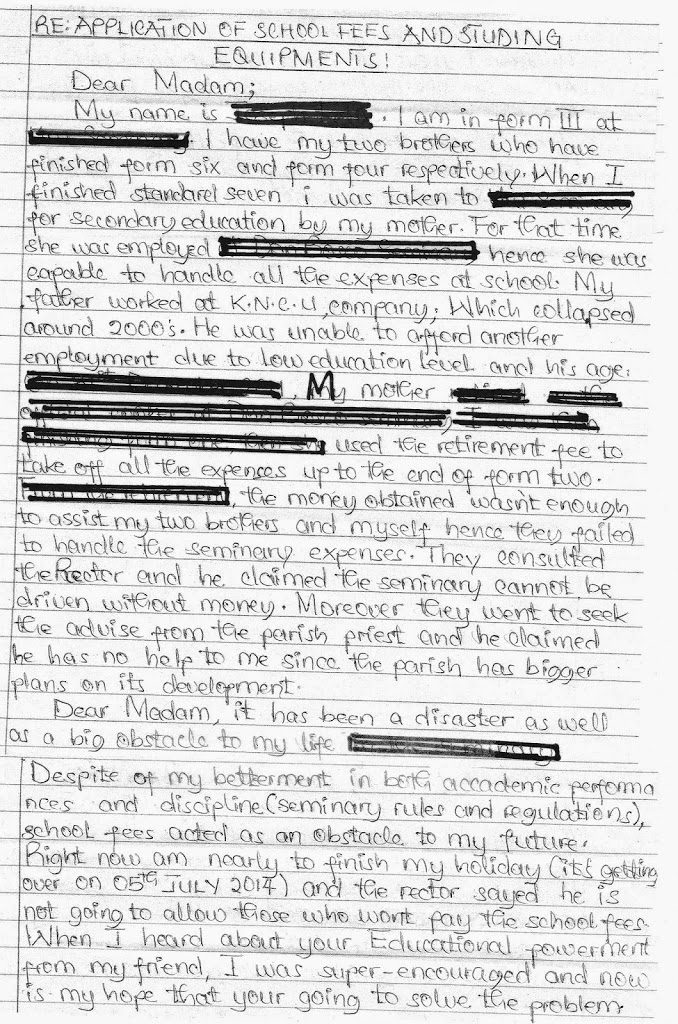 This summer two students wrote compelling letters (shown here with edits for length and privacy) and came in person to plead for our help – not to begin secondary school – but to be able to continue secondary and higher education, having already proven their motivation and academic strength.
The first student, Joseph, was being turned away from his school because his parents could no longer pay fees. This is the norm in many Tanzanian schools – private and public. In Joseph's case, despite a disadvantaged primary education, his high grades had earned him a strong ranking in his class – still he would not be able to continue. His recourse? To go back home. SEE PART OF HIS LETTER ABOVE.
The second student, Deus, scored highly on the Form 4 National Exam at the end of Secondary School, earning him a posting to a reputable High School. But he couldn't go. He too no longer had financial means – government high schools are not free in Tanzania. His recourse? To go back home.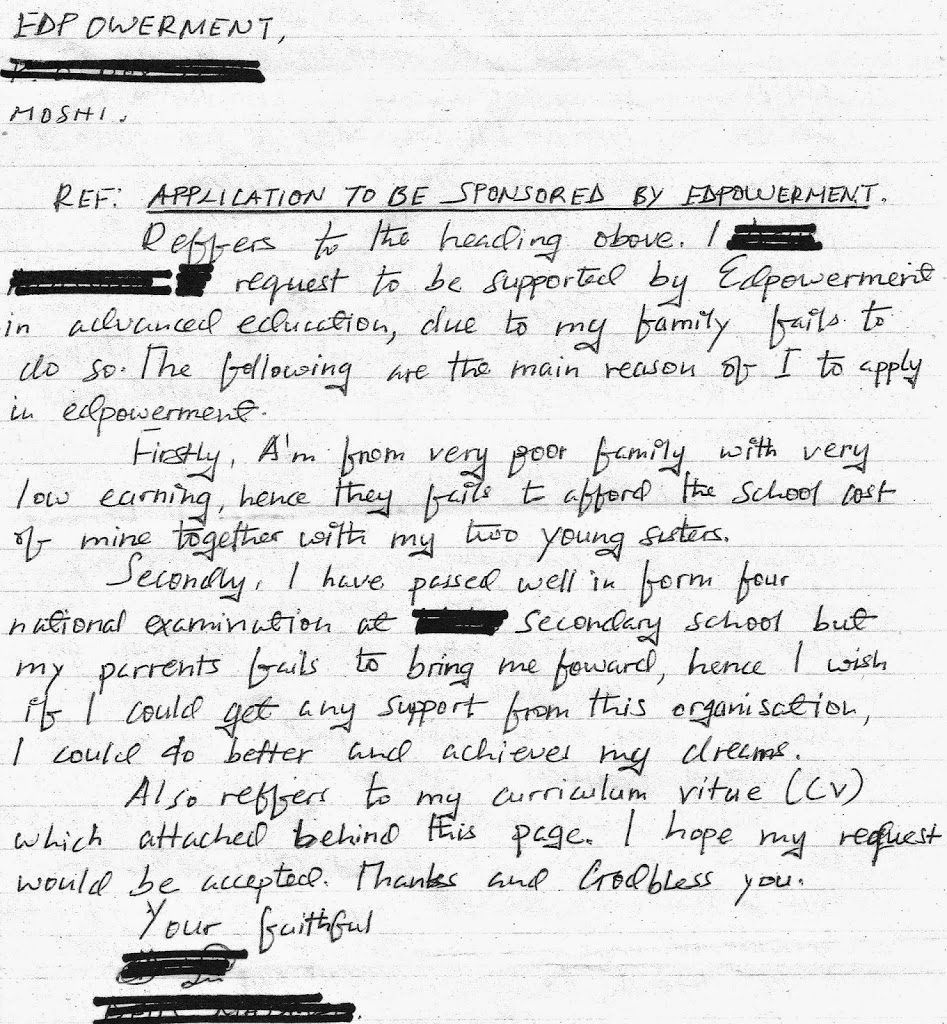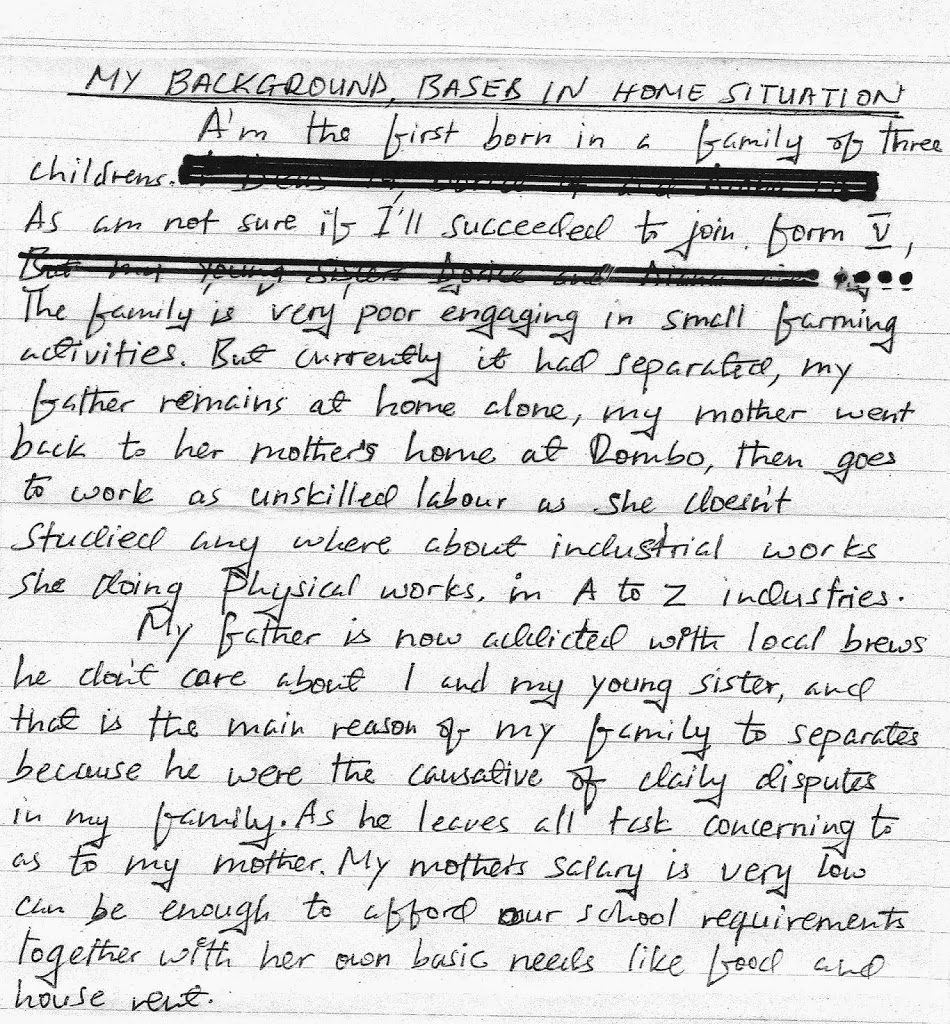 Both young men learned of EdPowerment through fellow students. Both brought letters to us, followed up with phone calls, and one even showed up at our Enrichment Camp to demonstrate first-hand what he could do. This initiative, along with their stories (which we fully vetted by visiting their homes and checking with school authorities) was overwhelming.
And so our EdPowerment sponsored student family now totals 37!
Please try to enlarge your viewing screen if necessary to read their letters – the best we could do !